Imagine Me Provides Equity
Teachers & Counselors Love Imagine Me
"We did the Imagine Me program with a group of students who had 10 or more absences in an effort to improve attendance, grades, and motivate students on the right track. The workbook and sessions held students accountable and helped them to see how goal setting can help them to reach their long-term dreams. By the end of the 10 weeks, over half of the group had improved grades and attendance, and received formal recognition from the program for their achievements. These students responded well to the positive reinforcement and will likely continue to improve." 
– Amy Poindexter, GEAR UP Coordinator
Students are Changed by Imagine Me
"The program boosted everyone's confidence and gave me the steps I need to take to get better at what I need to do."
– Imagine Me Student
"The Imagine Me program really made me think about what I want to do in life and where I see myself going."
– Imagine Me Student
"The most helpful idea I got was when Dr. Arrington asked us how we saw ourselves in 10 years. I really thought about that and I actually went home and started planning."
–  Imagine Me Student
Providing Equity for the most vulnerable students.
We believe every student possesses unlimited potential and the Imagine Me™ program is designed to uncover it. Imagine Me is an interactive 10-week motivation and empowerment program for middle and high school aged at-risk students.
Imagine Me provides equity, leveling the playing field so that these students can succeed in school and beyond. We instill in each participating student the importance of a high school diploma in today's knowledge economy; empower them to begin taking actions today that will create a better tomorrow; help them connect with resources through the schools, and connect today's performance with tomorrow's success.
This 10-week course gives young people the tools and knowledge to break negative cycles, reimagine their futures, and implement the changes they want to see around them. Through interactive discussions, motivational videos, and a unique workbook, we change the future, one student at a time.
We would welcome the opportunity to discuss the impacts and opportunities of partnering with your school or school district to help unlock your students' unlimited potential through Imagine Me.
Teachers & Counselors Love Imagine Me
"David Arrington offers motivation and encouragement to our 11th academic group at Warwick High School. Our students have shown drastic improvement with their grades and seem genuinely excited to share their progress reports. He has greatly impacted our student's behavior and I'm confident that he has and will continue to influence their future decisions."
– Tamika Brice, GEAR UP Coordinator
Imagine Me could be running in your school as soon as...
Equity For At-Risk Students
Every student deserves the opportunity to succeed. Imagine Me provides at-risk students the motivation they need to turn their grades around, get more serious about their school work, and uncover their unlimited potential.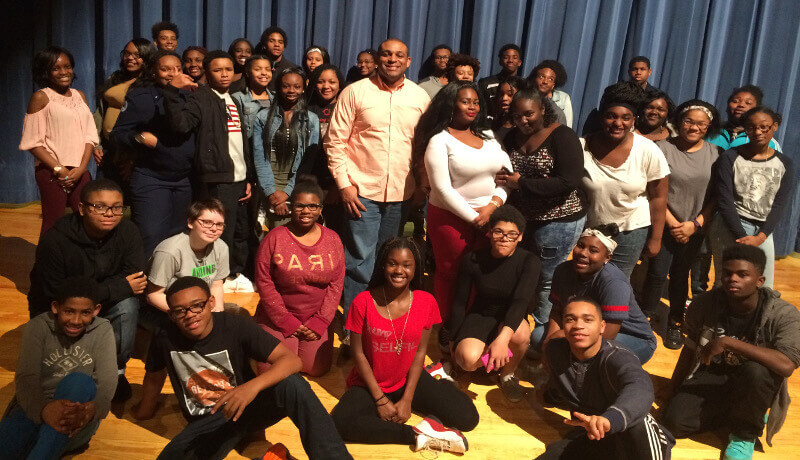 Sparking the Motivation to Succeed
When students realize they have unlimited potential they become excited about their limitless future. We harness this excitement to motivate them and keep them focused.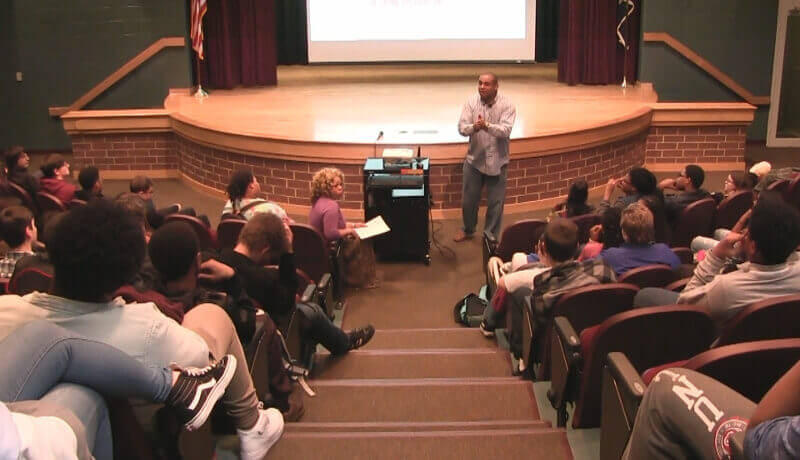 Creating Opportunities to Succeed
Imagine Me links today's performance with tomorrow's success. We help these students realize that the world is filled with opportunity.
Teachers & Counselors Love Imagine Me
"The students were reminded to take "Your Life" seriously-you only get one! Dr. Arrington shared a Rosa Parks quote: "When your mind is made up, it diminishes fear." I know the advice was meant for the students, but I felt like he was speaking to everyone in the room!"
– Linda Elliot, Guidance Counselor
Are you ready to see how Imagine Me can change lives in your school or class?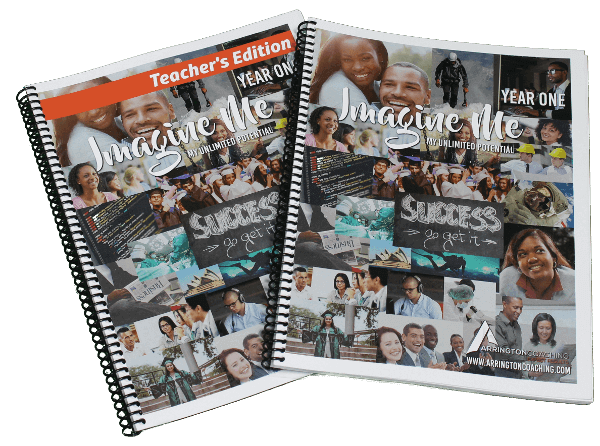 Imagine Me...
Instills in each participant the value of a high school diploma in today's economy
Motivates students to dream, structure, plan, and execute in all areas of life
Aids students by connecting them with resources to help them succeed
Grows the confidence needed to take actions today that result in a better tomorrow
Inspires students to believe in their own success, both now and later in life
Nurtures strategic habits and thought patterns necessary to develop and meet goals
Empowers students with tools and strategies for success
Makes on-time graduation a goal to be achieved
Encourages students to fulfill their potential
READY TO PROVIDE YOUR STUDENTS
Students are Changed by Imagine Me
"The program boosted everyone's confidence and gave me the steps I need to take to get better at what I need to do."
– Jordan K., 9th Grade Imagine Me Student
"The Imagine Me program really made me think about what I want to do in life and where I see myself going."
– Jordan K., 9th Grade Imagine Me Student
"The most helpful idea I got was when Dr. Arrington asked us how we saw ourselves in 10 years. I really thought about that and I actually went home and started planning."
–  Imagine Me Student
Want to bring Imagine Me to your school or school district? We can help with that.
Teachers & Counselors Love Imagine Me
"I believe the most important idea would be the value of setting goals. He helped the students set personal and school-related goals including completing high school on time. Dr. Arrington made this process very exciting and motivated the students to really look within."
– Rennee Townsend, Graduation Coach
When would you like to start?
WORK WITH US
[captainform id="758852″]