---
Testimonials for Arrington Coaching
Training & Executive Coaching
Some of the Testimonials We've Received
Training & Workshop Testimonials
Extremely beneficial
Dr Arrington is a dynamic energetic, knowledgeable and skilled presenter and coach. The providing strategic direction training was extremely beneficial to me, a Marine corps officer I am going to put his training principles to work in my IPT.

Always enjoy the analogies
Excellent dialogue. Always enjoy the analogies correlated to the material. Energetic and charismatic presentation which helped strive the knowledge and Importance of the leaders impact as well as their responsibility

Engaging, Enlightening & Thought-provoking
Dr. Arrington gave a leadership class as part of a professional development series for my organization. The class was engaging, enlightening and thought-provoking. Many leadership principles were presented that I had not considered. I would recommend this course to anyone in a leadership position – whether they are new to leadership or not.

Monique Randolph
MCSC Public Affairs
Broke down common mistakes
Descriptive informative, broke down common mistakes that are done on a daily basis. Information broken down in a way that they led into another w/ a seamless transition & gave us a better understanding of what true leadership is/or should be.

Very relevant
Very relevant to assist with current challenges of forming new team.

My Staff Loved Him
My staff loved him. David's presentation energized my team after a long day and kept everyone engaged. The feedback was overwhelmingly positive. I have recommended him without reservation to my colleagues. Put simply, David delivers.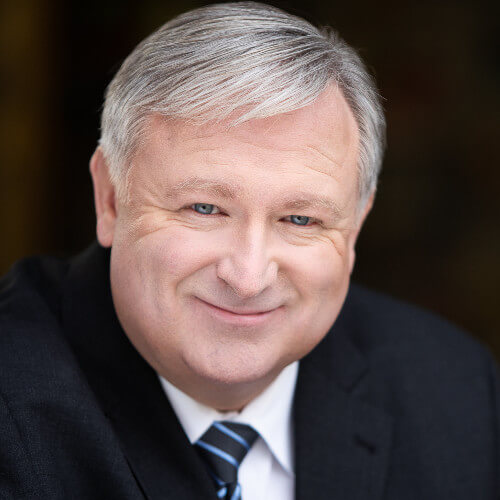 Rob Blizzard
Executive Director
Encouraging and Motivational
Dr. Arrington visited with our staff at the Norfolk SPCA and did a remarkable job addressing the issue of caregivers. I totally recommend Dr. Arrington for any of your teams who need to be lifted up and shown a path for dealing with busy, stressful and emotional workplaces.
Rob Blizzard
Executive Director
This course was exceptional
This course was exceptional and I think providing this to students at the SNCO academy and at the basic school.

Can't Say Enough
I can't say enough about the support, guidance, and accountability which David Arrington has delivered to my organizations and me. If you are a business owner, a CEO of an organization, or an entrepreneur you own it to yourself to spend time with David Arrington, it will be time well spent.
David's talk was dynamic, engaging, and enlightening. It was presented with genuine and infectious enthusiasm. The subject The Power of Focus: Getting In & Staying In the Zone was both interesting and provided all in attendance with an actionable plan.David was a master of the subject matter and kept the talk lively with audience participation. He was able to learn and retain the names of a number of the audience members, which further enhanced the presentation since you felt he was truly speaking to "you". During the reception following the event, many conversations could be heard regarding the presentation and individual's intentions to affect positive change in their day to increase productivity.I would highly recommend David Arrington as a speaker across a variety of topics. I have no doubt that he would bring the same level of expertise and enthusiasm to each subject.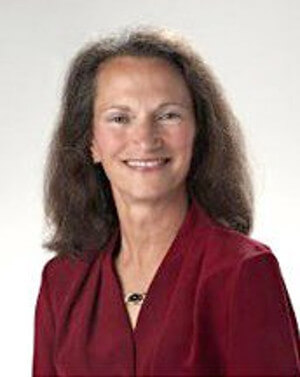 Inspiring, Powerful, and Purely Energetic
David was inspiring, powerful, and purely energetic. He has the ability to command the room and influence everyone!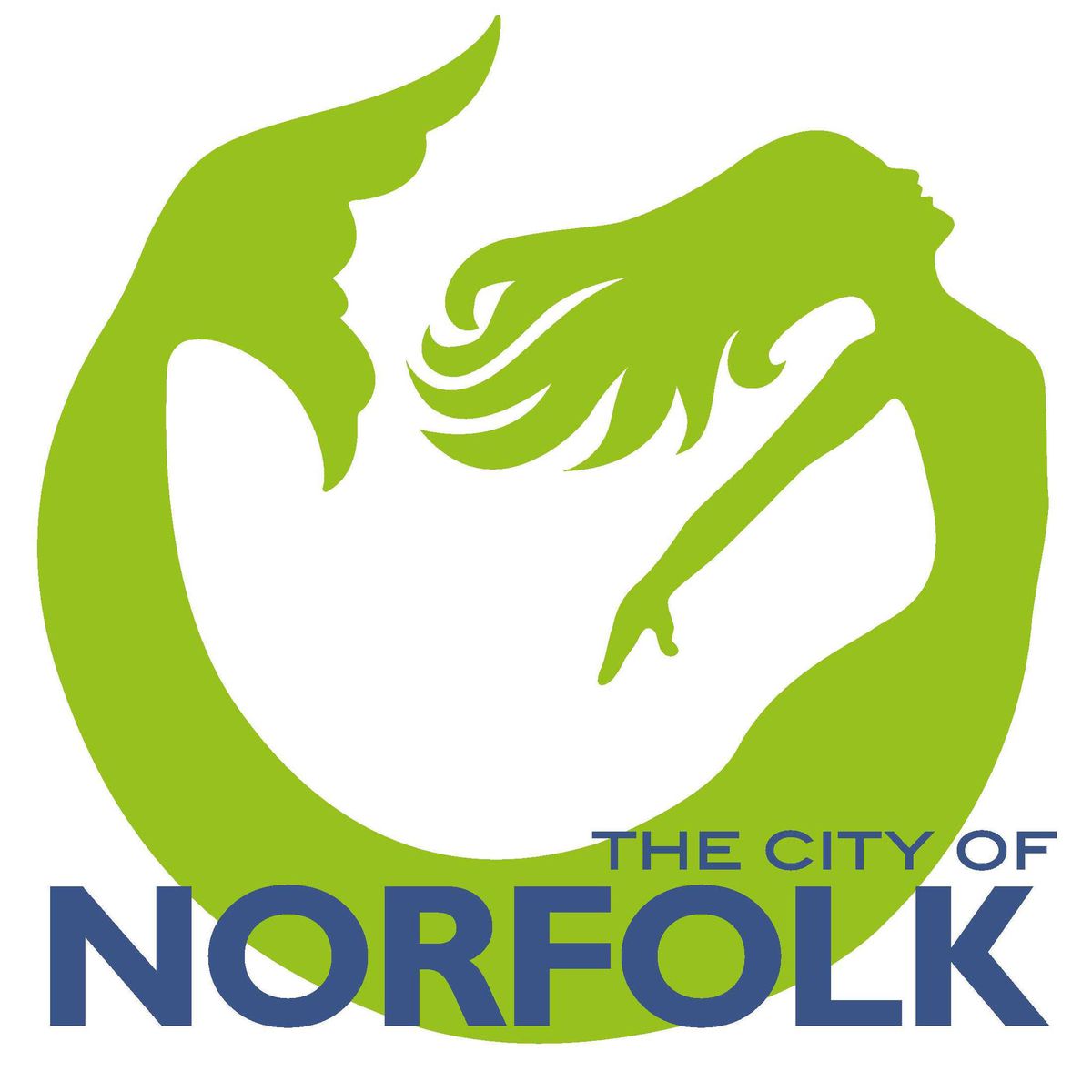 Shawn Washington
Business Development Manager
Really Helped Our Group of Executives
I had the pleasure of having David speak to our Vice President Summit recently and he was excellent. David delivered an action packed presentation filled with insight and perspective! His insight into the 2020 challenges and how to lead in the moment really impacted our group of executives and everyone left with better mindset and a ton of enthusiasm! Great job David!
Michael Brostek
Vice President, Sales
Knowledgeable, enthusiastic, and overall was outstanding!
Instructor was knowledgeable, enthusiastic, and overall was outstanding! Follow along workbook was useful, accurate, and current.

Executing with my team is now possible
WOW. Where to begin? I am extremely excited to take this info back to my team and implement it. Establishing a vision. And executing with my team is now possible. Thank you for this insight

Strengthened My Value to the Organization
Arrington Coaching was instrumental in increasing my self-awareness and improving my performance as an executive. The partnership I have with Arrington Coaching kept my development goals aligned with the organization's goals and strategies. This relationship strengthened my value to the organization. I appreciate the valuable time we worked together and look forward to a long-lasting partnership.
Spot on for Today's Workplace
Dr. David Arrington is a dynamic and enthusiastic presenter. His approach is to immediately engage an audience and gets people thinking and committing to how they can make a difference for themselves and the workplace. His range of topics such as The Power of Focus, time management, and communication are spot on for today's workplace.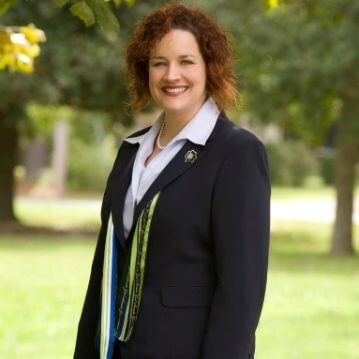 Beyond Empowering!
Dr. Arrington presented "Stepping into your Moment" to our organization and it was beyond empowering! His energy, his wisdom, and his delivery will make you feel unstoppable and excited to begin practicing the principles and techniques!I'm looking forward to attending another session to gain more guidance to help me continue to develop personally and professionally!
Amanda Thompson
Specialist
Recommend without hesitation
Based on my experiences, I recommend him without hesitation to anyone looking for help with general leadership training or other workshops/facilitated meetings on leadership, management (including change management), team-building, strategic planning, or related topics.
Engaging, Humorous, & Relevant
David Arrington is very engaging with a realistic and humorous approach to addressing challenges within group dynamics. He keeps the discussions grounded and relevant to the issues at hand. His candid remarks will help you understand that change is a two-way street that needs to be passable in both directions.

Robin Thomas
Development Director
Able to challenge us in the right way
Dr. Arrington has been a great help facilitating ETM's leadership team retreats in the over the past two years. We've also brought him in for additional in-house training sessions. He's been extremely personable, knowledgeable, well-prepared, authentic, energetic and able to challenge us in the right way at the right times.
Helped with real world situations
Excellent energy during the presentation. Dialogue presented with the material helped tie real world situations in to personalize the information. Provided great ideas that I have incorporate into my leadership growth.

All Leaders should take this class!
All syscom Leaders should take this class. Fantastic energy and approach. Thank you. I will implement these lessons. The activities were relevant and valuable.

James Benters
Project Officer
Inspired My Team
After reading one of Dr. Arrington's articles, I asked him to address our all-staff meeting to encourage and inspire my team he nailed it. As caregivers, we tend to give so much that we forget to rest and recharge ourselves. David gave us permission to take a "Mental Spa Day." He gave us permission to talk about being overwhelmed.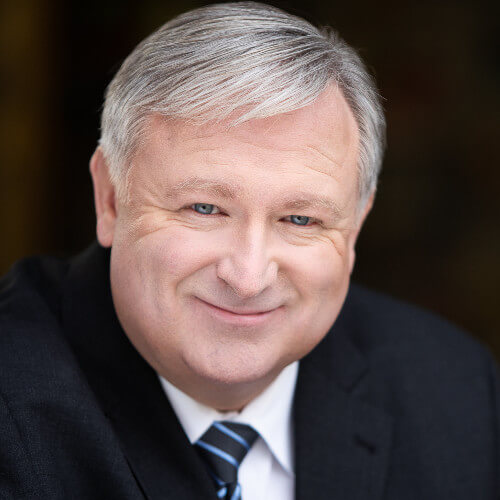 Rob Blizzard
Executive Director
The most informative and helpful leadership course I have taken
This is the most informative and helpful leadership course I have taken. Dr Arrington is very engaging. High energy course.. you wont fall asleep! This course should be required for everyone in leadership positions in this command.

An abundance of real life experience and examples
Energetic instructor with an abundance of real life experience and examples kept the class engaged.

Directly Applicable to My Work
Dr. Arrington had great energy, which helped me remain attentive, during his presentation. The content he presented was refreshing, relevant, and directly applicable to my work.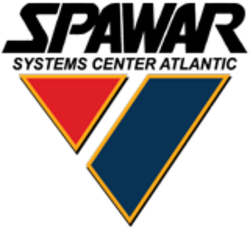 Samantha Wright
SPAWAR System Center Atlantic, Engineer
Inspirational Speaker and Coach
David is an inspirational speaker and coach. I had the opportunity to have David speak to my CMI Leadership team on multiple occasions. His preparation, desire to understand our needs and goals is second to none. He deeply cares about how his message would resonate and have impact after his sessions were over.
We had the honor of hosting Dr. David Arrington at VersAbility Resources in Hampton. He spoke to our organization about the Power of Focus. Dr. Arrington is a very energetic and dynamic presenter, our group remained engaged and enjoyed the session in its entirety! He provided our group with wonderful tips on how to avoid distractions, time management and how to communicate effectively and diplomatically with Supervisors/colleagues. One of my biggest take-a-ways from the session was finding the balance for a healthy/happy home life and work life. Our team walked away from the training feeling motivated and in control! We plan on hosting Dr. Arrington again as staff members have already requested a second visit!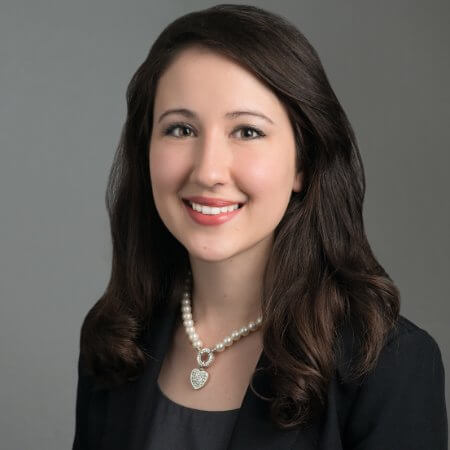 Incredibly engaging
​It was such a pleasure to partner with Dr. Arrington who provided professional development to our music teachers. In addition to being the consummate professional, it was obvious that he spent a great deal of time researching our organization to see how to best serve us.Even before the day of the event, Dr. Arrington did his homework, spending time with me and our senior leadership to ensure he would deliver what we needed. And, you don't just have to take my word for it - the teacher surveys returned to us after the event showed our staff found him incredibly engaging, and the messages he delivered were very-well received and implemented. We cannot wait to work with him again!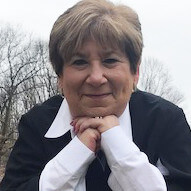 Loved the interactivity of the class!
Loved your energy! Loved the interactivity of the class! May have been a little too much discussion right after lunch because we powered through a lot toward the end. But loves the info and delivery. This will stick with me.

I highly recommend the DOCTOR!
We are still referencing things we learned during our time with Dr Arrington. We are looking forward to our next session with him. If you are looking for an engaging and knowledgeable speaker, trainer, or coach I highly recommend the DOCTOR! You'll be happy you've engaged with him if you want to take your performance and your team's performance to new heights.
It covered all of the aspects of creating & executing a vision
I thought it was well presented. It covered all of the aspects of creating & executing a vision. Too often only after the creation of the vision is covered and everything else is assumed. I would highly recommend this course.

Wish it was a 2-day course
Great information. Recommended for leaders at all levels. Dr. Arrington was enthusiastic, engaging, and very thought-provoking. Recommend this being at least a 2-day course.

Patsy Stefan
Contracting Officer
2nd Class I've Taken
Great presentation 2nd class I've taken and have learned many things from this leader.

Alberto Sandoral
Administrative Officer
Sustainable Organizational Change
David was instrumental in helping me revisit the company's vision and core values. He was a sounding board for me, which helped me move forward on the development of the team and the successful operation of the company as a whole. The changes I made have been sustainable and have enabled me to make personal and organizational changes to attain personal and professional goals.
Instructor motivated self – introspection, self – accountability
Excellent, through presentation. Instructor motivated self – introspection, self – accountability in my level of leadership. Great instructor, great energy, transmitted successfully

Sense of Accomplishment
Dr. Arrington has led several leadership retreats with the team I work with at Education Through Music, and they have all been phenomenal! (Hint, hint...we keep having him back!) Thing is, he authentic, fun, energetic, experienced, very perceptive and makes the day feel whole! In other words, you finish the session with a sense of accomplishment!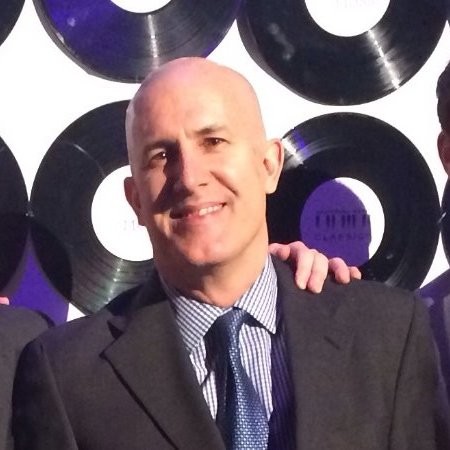 increased Productivity & Openness
The one-hour training on Developing High Performing People was phenomenal and shared items that I added to my toolkit and when implemented increased productivity on staff and motivated a oneness in accomplishing our Vision!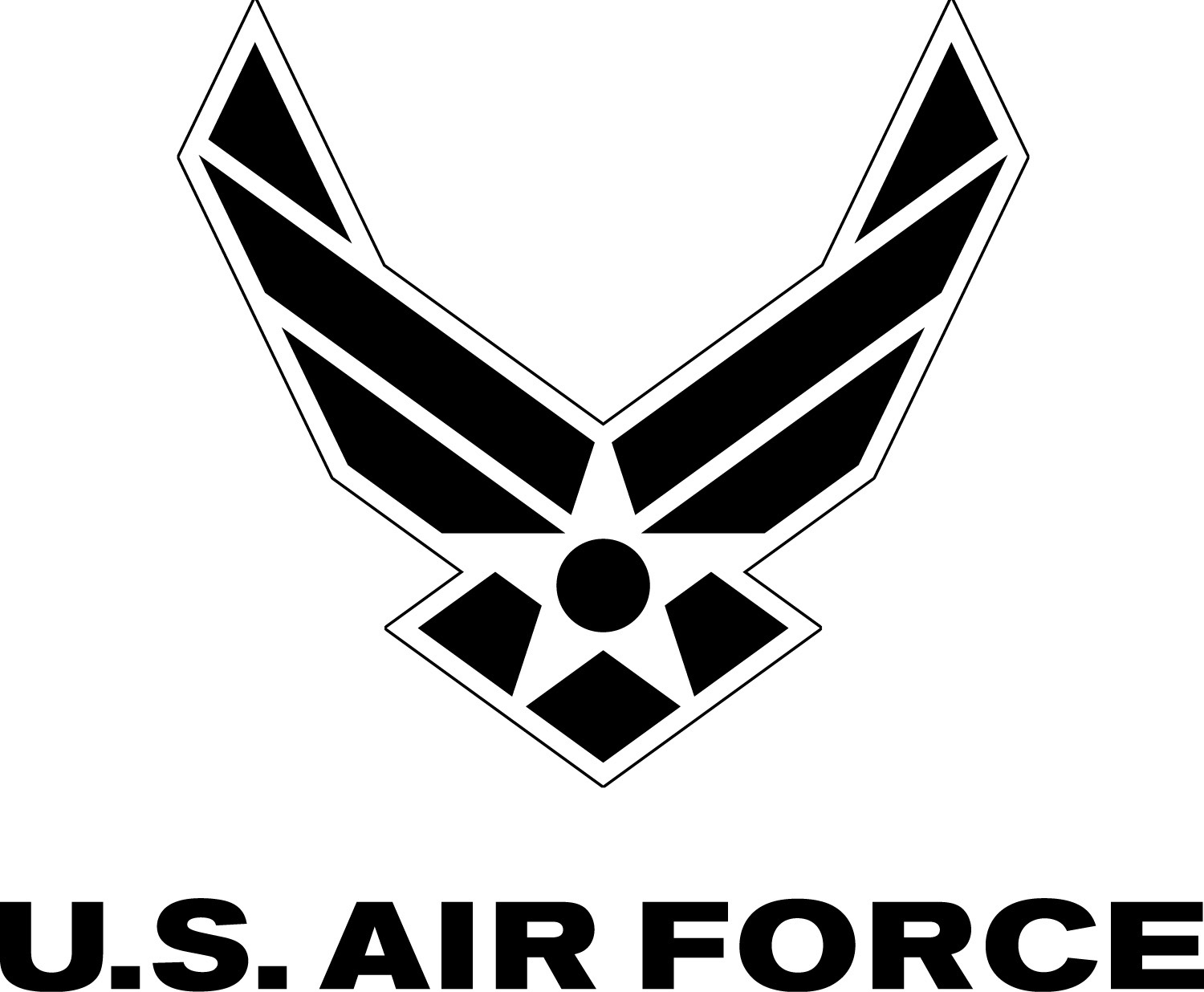 Glendeline Lee
School Liaison Officer
Provided tools I can use today
Outstanding presentation. Informative presentation that provided tools I can use today. Did a good job of keeping everyone involved. Very knowledgeable

Discussion was motivational and helpful
Liked how it made me think about my personal leadership philosophy. Found discussion of leadership motivational very helpful.

Cindy McCommons
Contract Specialist
I cannot wait until the next time!
Dr. David Arrington, Sr. is an extremely engaging speaker! His talks keep everyone engaged and leaving wanting more. He has spoken at several events for my organization, and I cannot wait for the next. You can tell Dr. Arrington is passionate about what he does, and he truly cares about helping others reach their full potential. I highly recommend Dr. Arrington and Arrington Coaching!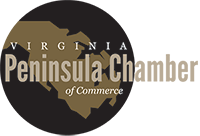 Jaime Parrish
Media and Program Coordinator
David Arrington makes a difference. I have been fortunate to work with David in a number of capacities, as a Business Coach, Executive Coach, Management Consultant, and Trainer; and he has been excellent in every capacity! David seems to effortlessly apply sound management principles to any situation. David helped focus our team's efforts surrounding one of our major events.He helped us establish clear, measurable, and actionable criteria for effective performance and provided the accountability we needed. This resulted in a 24% profit increase YoY for one of our signature events. Personally, he has been instrumental in my professional growth.He has helped me identify both my management strengths and areas I have room to improve. David also helped me clearly identify several small changes that have had an incredible impact. David is straightforward, letting you know you have to do the work, but he does this with warmth and compassion.He understands your individual needs as well as those of your organization. As he says, he will help you turn down the noise, the distractions, and help you make better decisions. This is exactly what he does. I highly recommend David Arrington!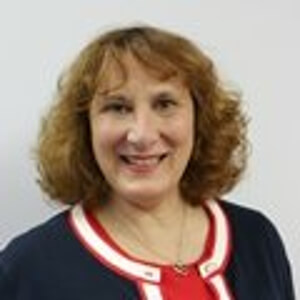 Recommended to Executive Teams
I connected with David to explore the possibility of having him speak to a group of senior leaders in our organization. David was a pleasure to work with and impressed me with his sincere desire to understand the needs of our team so he could deliver the most helpful and appropriate message during his time with us. As a result, David's content, delivery, insights, and perspectives were on point and very well received. I found David to be a thoughtful and articulate speaker with the ability to understand and connect with those around him in meaningful and valuable ways. I would highly recommend David as a resource for executive teams who value thought provoking and insightful perspectives.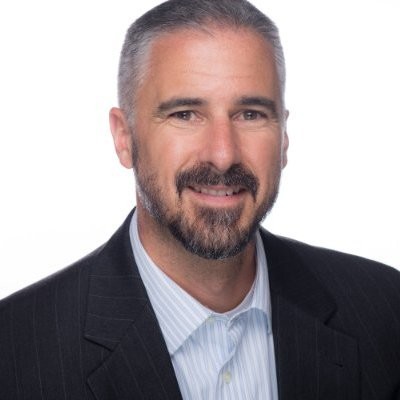 David Read
Director of Sales Operations
Recharged my batteries and sharpened my focus as a team LEAD
Re-informed many of the leadership traits and principles I've learned. Excellent overview on crafting & developing an organizational vision statement and how to apply it to working IPTs. Dr. Arrington's positive energy recharged my batteries and sharpened my focus as a team LEAD.

Can Keep Strong Personalities Focused
David knows how to keep leaders / strong personalities focused on staying on the right path, helping us not to waste time or money. He is there to listen, ask the tough questions, and challenge your assumptions in an effort to protect your investment.
Particularity relevant to my position
Great presentation that is particularity relevant to my position & organization.

Really enjoyed how the topic was presented
Really enjoyed how the topic was presented very informative and provided much needed tools for leading teams.

Enlightening, thought, and change-focused
Dynamic presentation that encouraged increased dialog to motivate participate to be better agents of leadership change within our span of control. Enlightening, thought, and change-focused.

Lara Good
Product Support Functional Lead
David is a powerful speaker! He is informative, motivational and energizes the room with his speaking! Great business coach and overall speaker!