Leadership Development
For Every Manager
Our interactive, engaging, and educational virtual leadership workshops afford you the opportunity to get all of your managers on the same page quickly.
According to a report by Glint "having opportunities to learn and grow is now the number 1 factor that people say defines an exceptional work environment. "
Our Leadership Workshops Rock!
If you are looking for an engaging leadership development workshop, you've found it. Our workshops are designed to help participants develop the skills, knowledge, and confidence they need to lead effectively in a constantly changing world.
Our workshops are designed to help participants develop the skills, knowledge and confidence they need to lead effectively in a changing world.
We will help your leaders handle conflict, communicate more effectively, create work/life balance and provide the feedback their teams need to succeed - all while staying true to their own individual leadership style.
Popular Workshop Topics
Ours is a world in constant flux. Change is the only constant. Yet implementing change that lasts is very difficult. Look around companies large and small are struggling to stay afloat and profitable in a world that keeps getting smaller. In this talk, we address common reasons people resist change and 5 ways your team can anticipate and adapt to change.
Every workplace is teeming with diversity. We all have diverse backgrounds, different experiences, races and ethnicities. Our individual and combined diversity is something we should embrace and celebrate, but it can be uncomfortable to downright frightening to discuss. In this talk Dr. Arrington will help your team navigate the landmine laden path to discussing and leveraging our diversity to make higher performing teams.
We have to communicate to get things done. We have to speak with colleagues, email bosses, sit in endless meetings all to communicate. Unfortunately, too often those communications are misunderstood. From bruised egos to missed deadlines to team conflict, communication is both the problem and the solution. In this session I share 5 proven methods to communicate on purpose.
We are all currently working at a disadvantage. We are overwhelmed, overworked, and stressed out, but no one can say it. We don't work well under those circumstances, but there's hope. In this talk, you will learn how to move beyond muscling through, understand why it's so difficult to stay focused, and learn 5 practical ways you can lead under pressure.
Regardless of how great your culture and organization is, conflict is inevitable. Not all conflict is bad. Handled properly, healthy conflict can lead to massive growth and positive change in an organization. In this talk your team will learn how to leverage conflict for growth.
Giving impactful feedback is something most leaders take for granted. Unfortunately, it's an art that most leaders have neglected. What if you could give feedback that motivated, empowered, and ready to move the world. Yeah, it can happen and in this talk Dr. David will show you how.
When things go wrong, as they often do, we often ask the wrong questions. One of the least helpful questions is "Whose Fault is it?" When we most need to be focused on solutions, we look for scapegoats. In this interactive talk we will reconsider the questions we ask when things go wrong and reorient those answers to solving the problems at hand.
Leadership can be difficult under normal circumstances, but normal has changed. Remote teams aren't new, but they are new to many leaders. In this workshop, you will learn how to lead fearlessly, increase accountability, and build team camaraderie all in a virtual context.
Ready to schedule a workshop?
Schedule a quick conversation to discuss your organizational needs.

MaryBeth Rickman
Board Member at The King's Daughters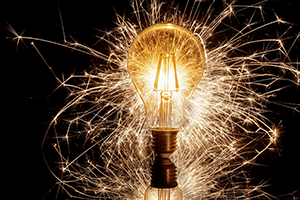 faq
A typical workshop is scheduled for 45-90 minutes. With time included for questions and answers.
If it's a leadership topic, yes, we can.
We've created all of our workshops based on client needs. If you would like to discuss a specific need, you can do that here.
You betcha!
No one wants to sit and listen to a talking head drone on and on and on and on! That includes us!
We use a number of techniques to engage your team and keep them involved in the learning process. Their engagement and retention are our top priorities.
Yup, sure do.
If you want to level up your leaders with a series of workshops, we can help. We can work with you to determine your organization's needs and select the right training sequence and topics.
If you're interested in a workshop series, click here and let's discuss it.
Need more than a workshop?
We offer full-day and longer courses on our learning platform.