Let's make your next conference or keynote amazing!
David is one of the top conference keynote speakers on leadership and will crush it virtually or in-person.
If you're looking for a motivational leadership speaker who can win the hearts of your audience and inspire them to reach their full potential, then your search is over!
Recommended to Executive Teams
I connected with David to explore the possibility of having him speak to a group of senior leaders in our organization. David was a pleasure to work with and impressed me with his sincere desire to understand the needs of our team so he could deliver the most helpful and appropriate message during his time with us. As a result, David's content, delivery, insights, and perspectives were on point and very well received. I found David to be a thoughtful and articulate speaker with the ability to understand and connect with those around him in meaningful and valuable ways. I would highly recommend David as a resource for executive teams who value thought provoking and insightful perspectives.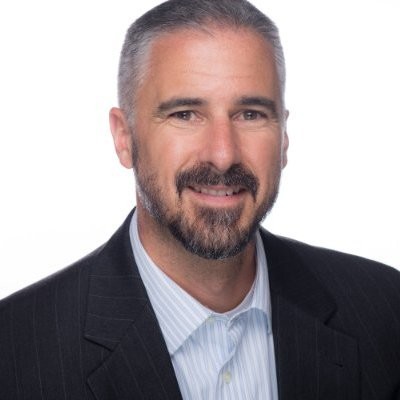 David Read
Director of Sales Operations
Corporate Keynote Speaker
Virtual Conference Speaker
Conference Breakout Speaker
What You Can Expect For Your Event
CAPTIVATING.
Selecting a keynote speaker is a huge responsibility. This speaker can make or break the success of an event that you have been planning for months.
Whether we are discussing leadership, personal development, diversity, equity, and inclusion, or team dynamics; David's stated goal is to make you look like a ROCKSTAR!
THOUGHT-PROVOKING.
Dr. Arrington is a sought-after motivational and leadership development speaker. David often speaks on leadership, team dynamics, accountability, and culture.
Your audience will find him captivating and engaging. An experience with David goes beyond motivation and feel-good content to ideas with practical application that provide a strategic advantage, with a few laughs along the way.
DYNAMIC.
Dr. Arrington is a frequent motivational leadership speaker for conferences and corporate events. His dynamic style and customized topics are designed to encourage healthy team dynamics, individual accountability, and transformational leadership. David provides solutions, not just talks.
ENGAGING.
We partner with you to ensure that your corporate event hits the mark. Our efforts to create a phenomenal experience begin weeks in advance. We work diligently to understand your goals and your expectations so that we can provide the right boost for your organization.
Book David For Your Event
Let's Make Your Next Event Your Best Event.
Top 3 Reasons to Book David For Your Next Event
"Rock Star" Status
David's empowering presentation, practical approach, and audience engagement will make you look like a "rock star"!
Thrilled Audience
David is one of those rare leadership speakers who can connect with an audience equally online or in-person.
Practical Takeaways
David is an in demand leadership speaker because he provides solutions based on real-world experience and hard won lessons.
Popular Keynotes
Leading Under Pressure
Leaders are under more pressure than ever. Coronavirus, remote working, remote leading, unexpected homeschooling, and murder hornets are just a few of the stresses leaders face daily. It's not just leaders that are stressed and overwhelmed. In this talk David shares 5 key insights that will help leaders successfully navigate their personal and professional lives during this incredibly stressful time.
After this keynote, participants will…
✅ Reimage what can be vs. trying to reclaim what was
✅ Learn to lead more fearlessly through uncertainty
✅ Realize what they need to do to thrive through the pandemic
✅ Prepare for the changes that are yet to come
Creating an Inclusive Workplace
Diversity, equity and inclusion aren't a passing fad. Creating a diverse, equitable and inclusive workplace is daunting, and the difficulty is often in the execution. Steeped in history and grounded in today's reality, this talk takes the mystery out of creating a more diverse workplace, one conversation at time. In this talk David shares proven ways to break down barriers and build bridges in the workplace.
After this keynote, participants will…
✅ Learn how to have positive conversations on race
✅ Consider diversity as a force multiplier
✅ Discover why D&I is everyone's responsibility
✅ Learn easy ways everyone can create a more diverse and inclusive workplace
Communicating On Purpose
We have to communicate to get things done. We have to speak with colleagues, email bosses, sit in endless meetings all to communicate. Unfortunately, too often those communications are misunderstood. From bruised egos to missed deadlines to team conflict, communication is both the problem and the solution. In this session David shares 5 proven methods to communicate on purpose.
After this keynote, participants will…
✅ Understand why communication often goes wrong
✅ Identify Communication killers to absolutely avoid
✅ Learn how communication impacts conflict
✅ Learn 5 Simple tricks that will improve anyone's communication skills
Popular Workshops
The Power of Focus
We all get distracted and small distractions over our day don't just cost us minutes, they can cost us hours. Multiply that over a week, month, or year and the cost of being distracted adds up quickly.
In this talk we identify common distractions, how to mitigate them and provide 4 proven ways to remain focused even under hectic circumstances.
Rolling with The Punches
Ours is a marketplace in constant flux. Change is the only constant. Yet implementing change that lasts is very difficult. Look around companies large and small are struggling to stay afloat and profitable in a world that keeps getting smaller.
In this talk, we address common reasons people resist change and 5 ways your team can anticipate and adapt to change.
Becoming a Coaching Leader
Most supervisors, bosses, and leaders aren't great coaches or great motivators. We can fix that and help otherwise effective leaders avoid the pitfalls of coaching confusion while becoming better leaders.
Coaching isn't a fad, it's a relationship that can increase engagement, motivation, morale, and productivity.
You can empower your team to solve their own problems when you think like a coaching leader.
Becoming Promotable
Everyone on your team wants to advance. Based on Dr. Arrington's Amazon Bestselling Book: Becoming Promotable this talk will empower your employees to take control of their career paths.
Becoming Promotable deals with the career advancement challenges in a crowded workplace, how to demonstrate your value, highlight your potential and land your next promotion.
In this talk, we share 3 ways to move ahead in today's crowded, competitive job environment.
Book David For Your Event
Let's Make Your Next Event Your Best Event.
Speaker Credibility... Inbound
Book David For Your Event
Ready to Electrify Your Next Event?