Intentional Success
Intentional Success is our Leadership blog. Look to this blog to provide you insights regarding leadership, work/life balance, and career advancement. Fundamentally we exist to help you become a balanced, successful, and promotable leader.
What is a High-Performing TeamHigh performing teams are the Holy Grail of organizations. No matter the odds, no matter the obstacles, they get the work done. They are equipped to handle conflicts positively, while preserving the ability to work autonomously. They have "chemistry" — the kind that just seems ...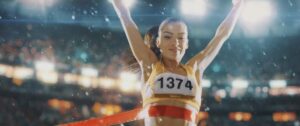 How to Set Goals and Achieve Them SuccessfullyThis is the first part of Goal Sprint: 7 Days to Clear Achievable Goals, should you want to ...
Page [tcb_pagination_current_page] of [tcb_pagination_total_pages]