Executive Coaching
Our executive coaching and executive leadership development enables senior executives to adapt, innovate, and thrive in today's rapidly changing business landscape.
Senior Leadership
Development
Executive coaching plays a critical role in achieving big picture organizational objectives and should be part of every leadership development portfolio.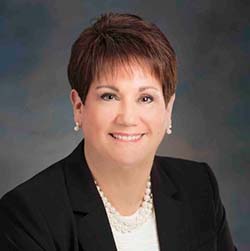 Lynn Amann
Director of Operations
Our approach to executive coaching
Progress in every session
Each leader and situation is unique, therefore we leverage our experience in numerous industries with hundreds of coaching clients to identify parallels in order to shorten learning curve.
Executive coaching is a senior leadership development strategy that provides just-in-time, tailored feedback and insights to your executives and c-suite contributors.
We provide positive accountability, an experienced and confidential thinking partner, and leverage our ASCEND process to provide a return on investment in each session.
what is executive coaching?
Decision-making Secret Weapon
For us, executive coaching is a transformational, confidential, and transparent relationship. We provide our clients the much needed space to think in the high-stakes, rapidly changing, world environment which they call their day job. This enables them to move out of "reaction mode", plan ahead and lead courageously.
During executive coaching engagements we may spend time developing executive leadership skills, but we see executive coaching from a more strategic perspective.
From where we sit the primary differentiator between executive coaching and other types of coaching we offer comes down to scope.
C-level executives and senior leaders wrestle with decisions that have a broader scope and impact than leaders at other organizational levels.
For us, it's assisting leaders to make the best choices in these higher-stakes scenarios that sets executive coaching apart from leadership coaching.
who we work with
Key decision-makers preparing for what's next.
We have coached senior leaders and executives from many industries and organization sizes. Our clients have hailed from technology, government, military, real estate, construction, non-profit, legal, healthcare, transportation; Fortune 50 to medium-sized businesses to name a few.
We are often asked if we can help specific leaders, the answer is yes, assuming they are open to coaching and working within our process.
Our coaching approach has proven successful with leaders from all walks of life. And we enjoy working with executives from all ethnicities, all races, all creeds, and preferences.
The pace of change will only continue to quicken. We can help all of your executives stay ahead of the curve. Our coaching process is designed to conform to each executive's skillset, strengths.
Reasons to hire an executive coach
Accelerated executive development
There are many good reasons to hire an executive coach for your leaders. Some of the reasons our clients hire us are:
Executive coaching expectations
We expect that leaders will make time for sessions and be prepared to put in the work required to achieve their outcomes.
Executive coaching outcomes
Real-world outcomes
Understanding that each executive coaching engagement is unique, we are proud to say that we have helped senior leaders in many organizations achieve their goals. Some of those outcomes were:
Why Choose Us:
Results
You look for a coach to help you achieve stretch goals. We get that. Which is why from our first goals conversation and in each session your goals are the top priority.
Process
You want results. That's fair. We help you achieve those results because of our proprietary ASCEND process which we've honed over a decade of working with CEOs and executives, like you.
Approach
You are busy leading your organization. We get that and our approach is designed to ensure you succeed in every aspect of your life. Not just work.
Experience
We've worked with dozens of CEOs, executives, and their teams. We know what keeps you up at night. We know how to help you achieve the goals that matter most.
faq
Coaching is a process and while we will make progress quickly, creating lasting benefits often takes about 12 months. Our minimum coaching engagement is 9 months.
We offer a number of executive leadership development options at varying price points. We can work with almost any budget.
If you would like to get pricing for your particular circumstance or organizational needs, let's schedule a time to speak.
Guarantee results, no. There are so many factors at play that are outside of our control. What we can say is our process is designed to generate results. We work diligently in every session to create an evironment where our clients can gain insights and make progress.
Based on our experience, the majority of our clients see tangible results and gain valuable insights within the first several sessions.
Leadership coaching is an intense process and when clients do the work, they see results.
Absolutely and often. When we do it accelerates how quickly positive organizational change occurs.
We are confidential thinking partners. What is told to us in confidence is kept in confidence.
In the instances when we have been honored to work with multiple members of the same team It's provided us deeper insight into some of the underlying social, political, cultural, and interpersonal dynamics.
The more we know the more we can help.
We offer two (2) scheduled virtual coaching sessions per month. Additionally our coaches are available for quick coaching calls and/or direct messaging.
Conducting coaching sessions virtually provides leaders flexibility and allows the process to integrate more seamlessly into our clients busy schedules. And in today's unpredictable climate, just makes sense.
Should you need additional support, schedules permitting, you can schedule another call.
Fundamentally, to be ready to fully engage in the coaching process, an individual would need to be open to change and willing to work within our process.
Need these results for in organization?
Book Your Complimentary Goals Session.