[vc_single_image image="8051″ img_size="full" alignment="center"]
[vc_heading title="Here's What You Can Expect" title_color="#000000″]
I wanted to take a moment to say thank you and welcome you to the mastermind personally. 
You have made a great decision. You should know that you will get out of the mastermind what you put into it. The people who sit back and watch get far fewer benefits than those who jump in and lend a hand. I wanted to start you off on the right foot with some of the group best practices.
Here's how to get started:
Join the

Facebook Group!

Introduce yourself to the group (short and to the point)

Answer a question

Ask a question

Get your question on the list for the Monday Night Mastery Calls

Be on the calls when you can and when you can't listen to the recordings as soon as you can.
Here are a few ground rules:
No selling of any kind. This will get you removed from the group.
This is a positive space. Misery may love company, but not around here.
Stay on topic. Don't bring politics, religion, or anything other incendiary topics into the discussion.
Play nice. We use the golden rule around here.
If you follow these rules and participate you will be amazed at how much you are able to give and receive through this community.
Welcome,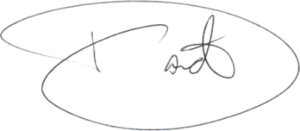 David 
Founder
Momentum Mastermind