Proven Leadership Development Strategies
Executive Coaching and Leadership Development
Get Your Copy of Dr. Arrington's Latest #1 Amazon Best Selling Book
"Rohn, Tracy, Covey - Now Arrington! This book is outstanding and is a book I will purchase for my team. I typically purchase books for my teams by Brian Tracy, Jim Rohn and Stephen Covey- the "classics." I'll be adding this book to my team's collection." - Jeff I. Amazon Reviewer
We are a leadership development company, offering a specific range of services including: executive coaching, leadership coaching, team coaching, business coaching, leadership training, leadership team retreat facilitation, and custom course development.
Executive & Leadership Coaching
Leadership Skill Development
People Skills Improvement
Sustain Work Life Balance
Leadership Training & Retreats
Increase Teamwork & Collaboration
Develop Team Cohesion
Improve Team Dynamics
Keynote Speaking & Conferences
Motivate Your Entire Team
Inspire & Uplift Your Organization
Reinforce Your Vision Statement
---
What Is Executive and Leadership Coaching?
For us coaching is a transformational, confidential, transparent relationship. We provide you the much needed space to think in the high-stakes, rapidly changing, world environment which you call your day job. This enables you to move out of "reaction mode", plan ahead and lead courageously.
Our team of experienced executive and leadership coaches work with you to:
create and cast a compelling vision;
mitigate less effective behaviors;
implement organizational change;
shift organizational culture;
improve organizational morale and employee engagement;
help you lead your team to achieve Herculean stretch goals;
or whatever your specific circumstances require.
There are many types of coaching but we focus exclusively on executive, leadership, and team coaching. There is overlap between executive and leadership coaching but we understand and that responsibilities and decision impacts increase as you enter the c-suite.
Team coaching allows us to multiply the efforts of individual coaching and accelerate the acceptance of new ideas and direction.
Ready To Achieve Your Stretch goals?
Schedule a complimentary, confidential 30-minute Goals Conversation
Our process revolves around your goals, your business, your career, your path, and your future. We help you become the hero of your story. It's all about you. Our brand differentiation is providing consistent, predictable results.
It's imperative that we understand what the real concerns are before moving forward. This begins with a phone call.
Once we understand the concerns and desired outcomes we create an action plan to achieve the stated outcomes.


The bulk the coaching relationship is spent executing and refining the plan. We work through issues in real time and bake in change.
Our clients enjoy a number of benefits during our engagements. We've seen a pattern in perceived outcomes and we've listed several benefits below.
iNCREASE TEAMWORK AND COLLABORATION
Teamwork and communication go hand-in-hand. We can help even the most dysfunctional teams get back on the same page and start hitting targets again.
ACHIEVE GOALS FASTER AND AVOID COSTLY MISTAKES
Goal setting is important. Achieving your goals is better. We help you and your team come together to hit your stretch goals.
IMPROVE LEADERSHIP SKILLS
We assess your leadership effectiveness to identify your strengths and weaknesses. We will create a leadership development plan to improve your leadership style.
GREATER JOB SATISFACTION AND rEDUCE sTRESS
The importance of work life balance isn't up for debate. It's critically important. We will help you achieve work life balance and increase your job satisfaction and productivity.
Ready To Improve Teamwork & Collaboration?
Schedule a complimentary, confidential 30-minute Goals Conversation
These case studies demonstrate how we have worked with clients to: refine leadership skills and abilities, hit stretch goals, empower employees, introduce accountability, navigate change management, increase employee engagement, and become more profitable.
$6 Million Non-Profit
Concerns: 5 Years of Missed Targets //
Culture Growing Toxic
$60 Million For-Profit
Concerns: Leadership Lost Focus // Leadership Team Ineffective
Senior Leader
Concerns: Leadership Style Impacting Engagement & Profitability
Our process revolves around your goals, your business, your career, your path, and your future. We help you become the hero of your story. It's all about you. Our brand differentiation is providing consistent, predictable results.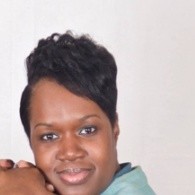 David Arrington is an energetic, dynamic, and innovative coach. When my husband and I first began working with him, we were stuck! Because we had so many things going on, it was difficult to achieve the desired outcomes.
With David's help, we were able to prioritize, set goals, and make marked steps towards achieving those goals. As a result of working with David, we are more focused and have more confidence than ever! David was also instrumental in motivating our entire team by conducting a phenomenal workshop on mindset.
If you are stuck or if you just need to re-focus, David Arrington can absolutely help you get from where you are to where you want to be! Thank you, David!
Debbie Smith ,
Business Owner

About five months ago, I engaged David for his coaching services because I knew I was at a crossroad in my career and I needed guidance. I realized the benefits of David's coaching after our FIRST session.
David's enthusiasm, sincerity, and insight made me feel like I truly have a partner in the process. David helped me to clarify my direction and gave me the tools and perspective I needed to navigate a tough situation. And, instead of coaching me to overcome or conquer my weaknesses, David has been coaching me to recognize, accept, and ultimately leverage those perceived weaknesses into assets.
David's coaching has positioned me to embrace the change that I'd otherwise be battling. I would absolutely recommend David's coaching to any professional. There will be "aha" moments in every session. I guarantee it.
Kedra van Putten ,
Adult Learning Professional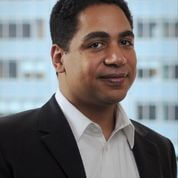 Recommend without hesitation
Based on my experiences, I recommend him without hesitation to anyone looking for help with general leadership training or other workshops/facilitated meetings on leadership, management (including change management), team-building, strategic planning, or related topics.
I'm so glad to have made the decision to work with David at Arrington Coaching. He was just what we needed and right when we needed it. David has a relaxed approach while pushing for positive results. He is genuine, creative, open and direct.
When you have been in a family business for more than 30 years, you tend to feel that you live life in a bubble. David was able to give a unique perspective on all topics of discussion. One of the most important aspects of our time together was the way he was able to break our goals into manageable steps, how to prioritize the details and shine a light on the objective as a whole.
In doing so, I felt like I was able to focus on what was important and productive, rather than wasting valuable time spinning my wheels. We were able to meet virtually, which didn't disrupt our regular schedules, and I love that we created the space to allow me to stop and think about projects, details and goals in a more thoughtful and intentional way. I have said many times to many people that our business is like a train.
Sometimes the train goes fast, sometimes slow and we are always on it but rarely guiding it to a destination. As a result of working with David, I feel like I gained some control of this train. And that, in itself, is a very powerful feeling.
Jeannie Hobbs ,
President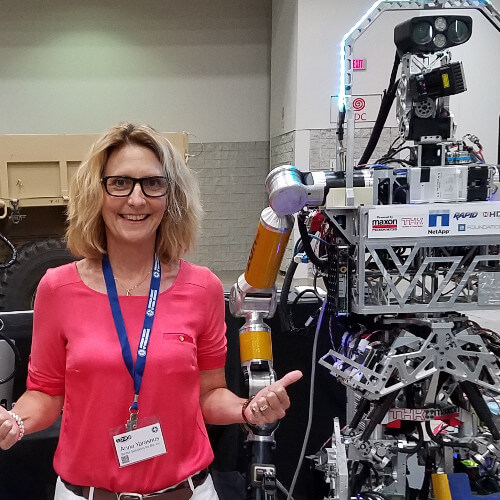 David is a talented executive coach and is dedicated to guiding the development of the strategic direction of your business. Using his process, David and I produced an extraordinary planning document that helped me devise and obtain the necessary clarity needed to achieve my business strategy.
His coaching process allows the flexibility to explore different options within your business as well as your overarching goals in order to achieve a balanced lifestyle. David is a pleasure to work with and is truly invested in his client's success.
Anna Yarashus ,
Practice Development Manager
David is an insightful and knowledgeable professional with a true passion for leadership training and coaching. I found his recommendations to not only be heartfelt, but easy to implement.
In fact one recommendation yielded positive results within 48 hours. I recommend David to anyone in need of a leadership trainer or professional coach.
Mike Sales ,
Entrepreneur
FREE Mini-Course Shares Step-by-Step Approach to Giving Motivational & Engaging Feedback
Our blog covers leadership skills development, career advancement, teamwork and team building, goal setting, executive presence, and other leadership development topics.
Mid Career Advice for Gen Xers Feeling Stuck At Work
How to Set Goals and Achieve Them
25 Strategies for Getting Promoted after You've Been Passed Over
Ready To Get Results
Schedule a complimentary, confidential 30-minute Goals Conversation