Preparing leaders for
what's now & what's next.




How can we help you?
We are a leadership development company, offering a narrow range of leadership development services including: executive coaching, leadership coaching, team coaching, business coaching, leadership training, leadership team retreat facilitation, and custom course development.
Executive Coaching
Leadership Skill Development
People Skills Improvement
Sustain Work Life Balance
Leadership Training & Retreats
Create Executive Alignment
Develop Team Cohesion
Improve Team Dynamics
Keynote Speaking & Conferences
Motivate Your Entire Team
Inspire & Uplift Your Organization
Reinforce Your Vision Statement
Ready To Make Progress?
Schedule a complimentary, confidential 30-minute Goals Conversation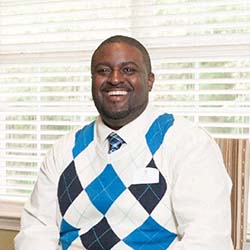 "
I strongly recommend Arrington Coaching
I had the opportunity to be coached by Dr. Arrington for 6 months, and it was one of the best experiences I have had in my career. Dr. Arrington has many processes and systems that he utilized to help me reach my goals in key areas that was needed for my growth. To name a few of the areas, he coached me towards positive results such increasing customer satisfaction, Net Operating Income, building effective and productive relationships with team, and how to balance life and work. I highly recommend any organization to make the investment of Dr. Arrington's services into their Leaders at every level.
Reuben Canty
Senior Executive Director
What Is Executive Coaching?
For us coaching is a transformational, confidential, transparent relationship. We provide you the much needed space to think in the high-stakes, rapidly changing, world environment which you call your day job. This enables you to move out of "reaction mode", plan ahead and lead courageously.
Our team of experienced executive and leadership coaches work with you to:
create and cast a compelling vision;
mitigate less effective behaviors;
implement organizational change;
shift organizational culture;
improve organizational morale and employee engagement;
help you lead your team to achieve Herculean stretch goals;
or whatever your specific circumstances require.
There are many types of coaching but we focus exclusively on executive, leadership, and team coaching. There is overlap between executive and leadership coaching but we understand and that responsibilities and decision impacts increase as you enter the c-suite.
Team coaching allows us to multiply the efforts of individual coaching and accelerate the acceptance of new ideas and direction.
Our process revolves around your goals, your business, your career, your path, and your future. We help you become the hero of your story. It's all about you. Our brand differentiation is providing consistent, predictable results.
Our clients enjoy a number of benefits during our engagements. We've seen a pattern in perceived and measurable outcomes and we've listed several benefits below.
Accelerated Achievement
Goal setting is important. Achieving your goals is better. We help you and your team come together to hit your stretch goals.
Improved Leadership Skills
We assess your leadership effectiveness to identify your strengths and weaknesses. We will create a leadership development plan to improve your leadership style.
Increased Collaboration
Teamwork and communication go hand-in-hand. We can help even the most dysfunctional teams get back on the same page and start hitting targets again.
Reduced Stress
The importance of work life balance isn't up for debate. It's critically important. We will help you achieve work life balance and increase your job satisfaction and productivity.
Ready To Improve Teamwork & Collaboration?
Schedule a complimentary, confidential 30-minute Goals Conversation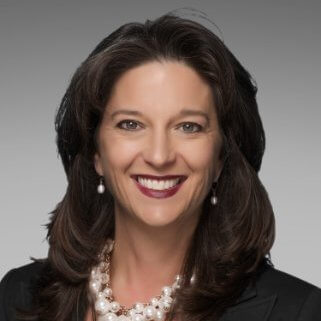 "
I highly recommend the DOCTOR!
We are still referencing things we learned during our time with Dr Arrington. We are looking forward to our next session with him. If you are looking for an engaging and knowledgeable speaker, trainer, or coach I highly recommend the DOCTOR! You'll be happy you've engaged with him if you want to take your performance and your team's performance to new heights.
These case studies demonstrate how we have worked with clients to: refine leadership skills and abilities, hit stretch goals, empower employees, introduce accountability, navigate change management, increase employee engagement, and become more profitable.
$1.6M YoY Revenue Increase
8 Months
Virtual
Executive coaching
team coaching
Executive
Leadership Development
12 Months
Virtual
Executive coaching
Changing
Organizational
Culture
12 Months
Executive coaching
Team coaching
organizational training
Our blog covers leadership skills development, career advancement, teamwork and team building, goal setting, executive presence, and other leadership development topics.
Ready To Level Up Your Leadership Skills?
Schedule a complimentary, confidential 30-minute Goals Conversation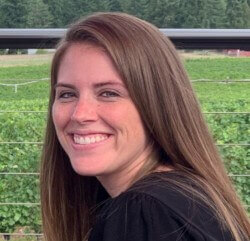 "
Realized and developed my own leadership style
Working with David helped me start to realize and develop my own leadership style, as well as provided me with some valuable tools to not only lead my team but also to "manage up". I liked the way that David was simply able to ask just the right questions in order to make me analyze and think through situations in a different (and better) way.
Get Your Copy of Dr. Arrington's Latest
#1 Amazon Best Selling Book
"Rohn, Tracy, Covey - Now Arrington! This book is outstanding and is a book I will purchase for my team." - Jeff I. Amazon Reviewer